Valentine's Day is coming up and it can be tricky to find the perfect gift for your kids to give their friends and teachers. You want something special, but you don't want to break the bank either. Luckily, there are plenty of creative options out there that won't cost a fortune. Here are some ideas to get you started.

DIY Crafts
Concocting a handmade gift is always a great option and can add a personal touch to any gift-giving occasion. Plus, it's really fun! A few easy DIY crafts include making cards or making small trinkets like friendship bracelets or magnets with your kid's artwork on them.
Whatever route you choose, DIY crafts are sure to put a smile on the recipient's face.


Gift Baskets
If you're looking for something more substantial than crafty gifts, why not go for the classic gift basket?
Fill a small basket with items like chocolates, candy hearts, bubble bath, scented candles, books and other items that match the recipient's interests.
Even better— put together several baskets and let your kids pick which one they want to give away! Your kid's school friends will love opening up these festive packages on Valentine's Day.


Edible Gifts
Food is always a great gift option when it comes to showing someone how much you care about them. If your kid loves baking (or if they just need an excuse to try out their new oven mitts), why not have them whip up some homemade brownies or cupcakes?
Another fun idea is to have your kids make their own Valentine cookies by cutting out heart shapes from store-bought cookie dough. They can even add sprinkles or icing if they wish!
Packaging these treats in festive boxes makes them look extra special — plus it gives an added bonus of deliciousness!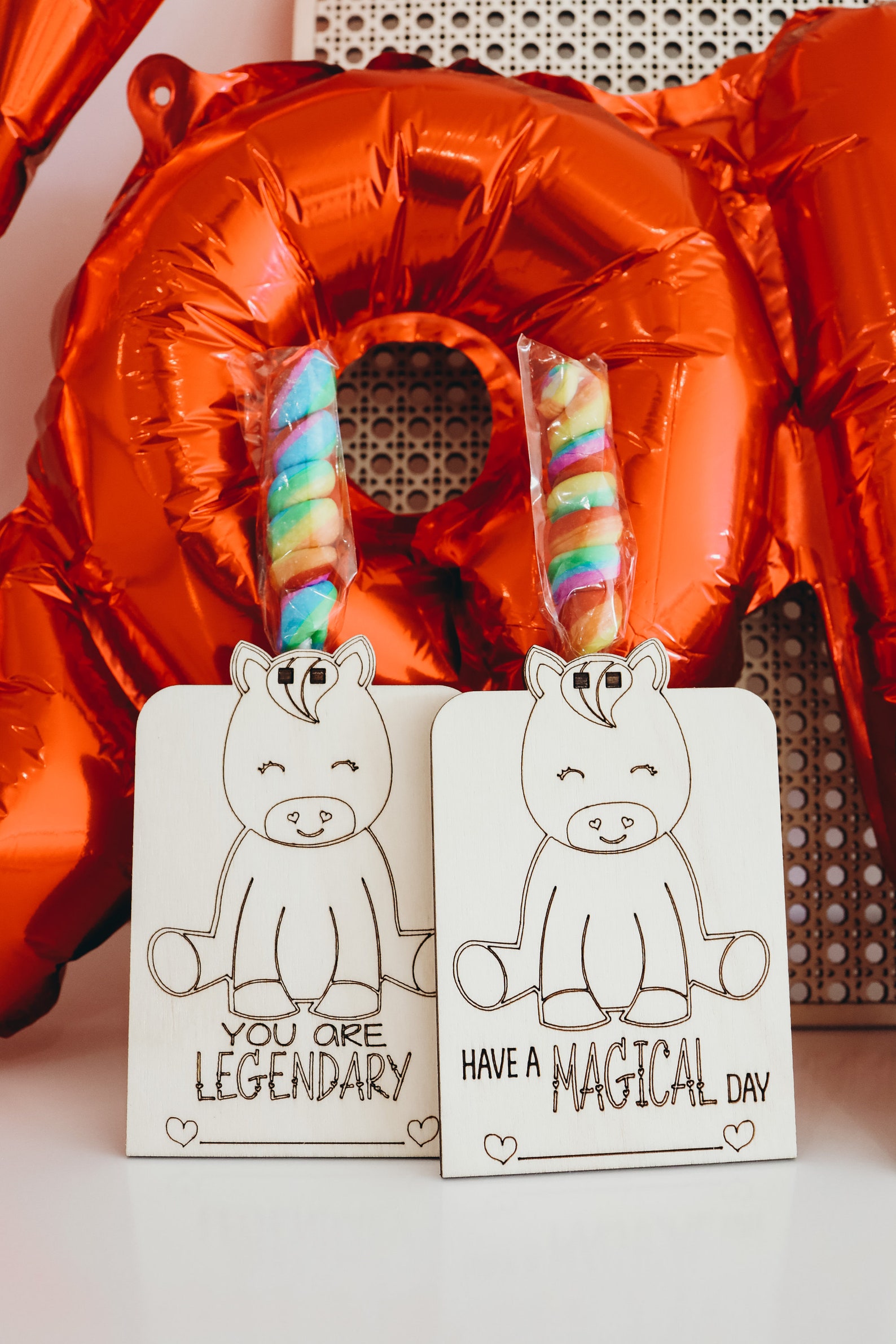 You could also make some homemade granola bars or fruit snacks as alternatives if baking isn't your thing.
No matter what type of edible goodies you make, it'll be sure to brighten someone's day this Valentines day!

Whether you're looking for an inexpensive craft project or something bigger like putting together a gift basket or making edible treats, there are plenty of creative ideas available when it comes to finding the perfect Valentines Day gift for kids to give their friends and teachers.
Letting them participate in the process will ensure that they feel special while still being mindful of budget constraints — so get creative and have fun with it!
Be sure to visit Nectar and Ink's Valentines section packed with DIY Kits and small gifts to make your little's day loads of fun!